2015 Zanesville Prize Finalists Gallery
2015 Zanesville Prize Finalists Gallery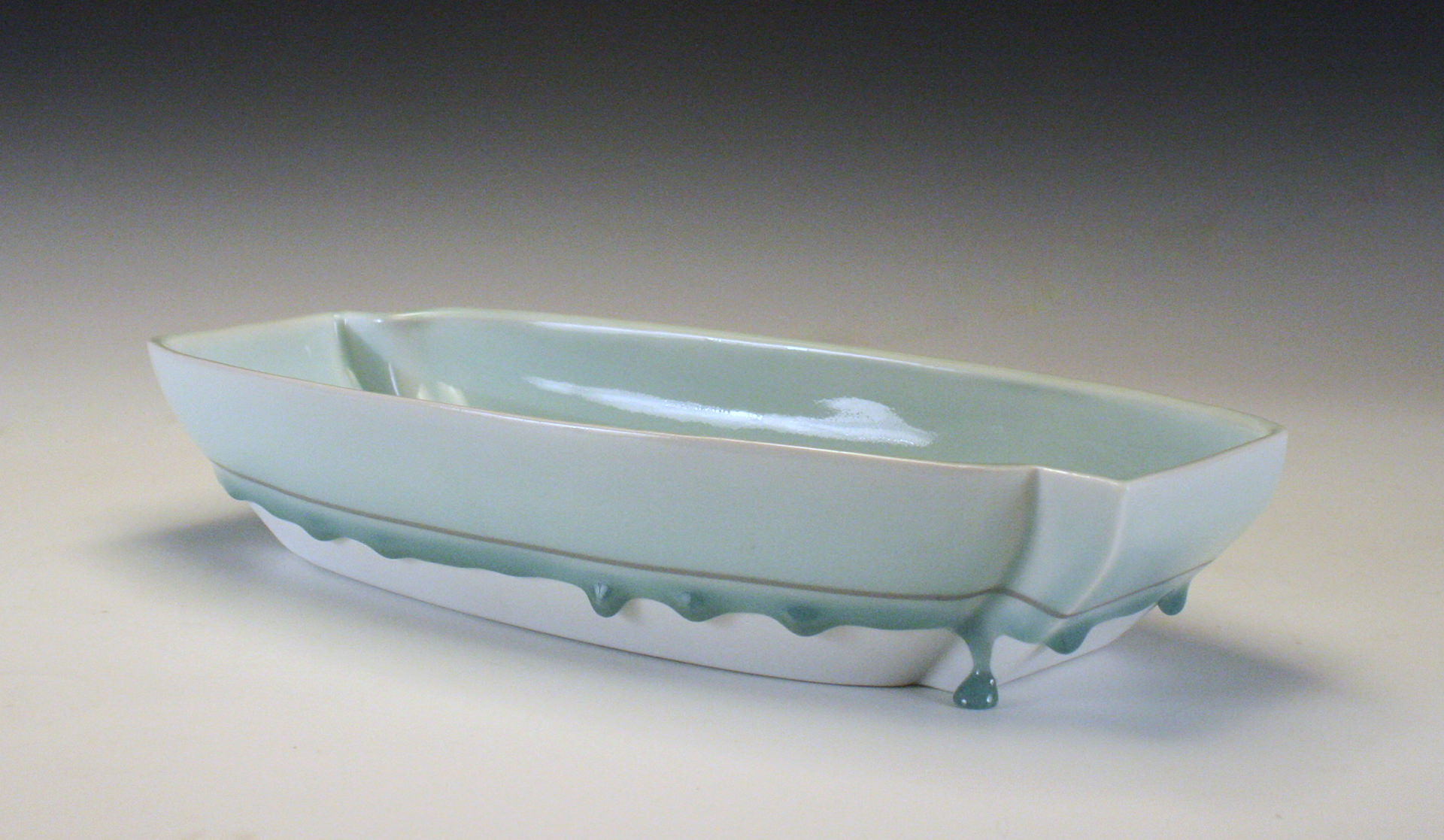 Artist: Paul Donnelly
Title: Dish
Year: 2015
Dimensions: height: 3 Inches, width: 10.25 Inches depth: 9 Inches
Clay body: Porcelain
Surface treatment: wax resist pattern, celadon glaze
Technique: slipcast
Photographic credit: none
Artist's Statement: I am interested in functional pottery because of its long history and close proximity to humankind. Most of the works that I make are created as systems to coordinate the manner in which the object operates. I like finding a balance within my work where the evidence of the "hand" is at times present and other times fleeting yet all of the pieces speak of one of the potter's greatest strengths...individuality.