2015 Zanesville Prize Finalists Gallery
2015 Zanesville Prize Finalists Gallery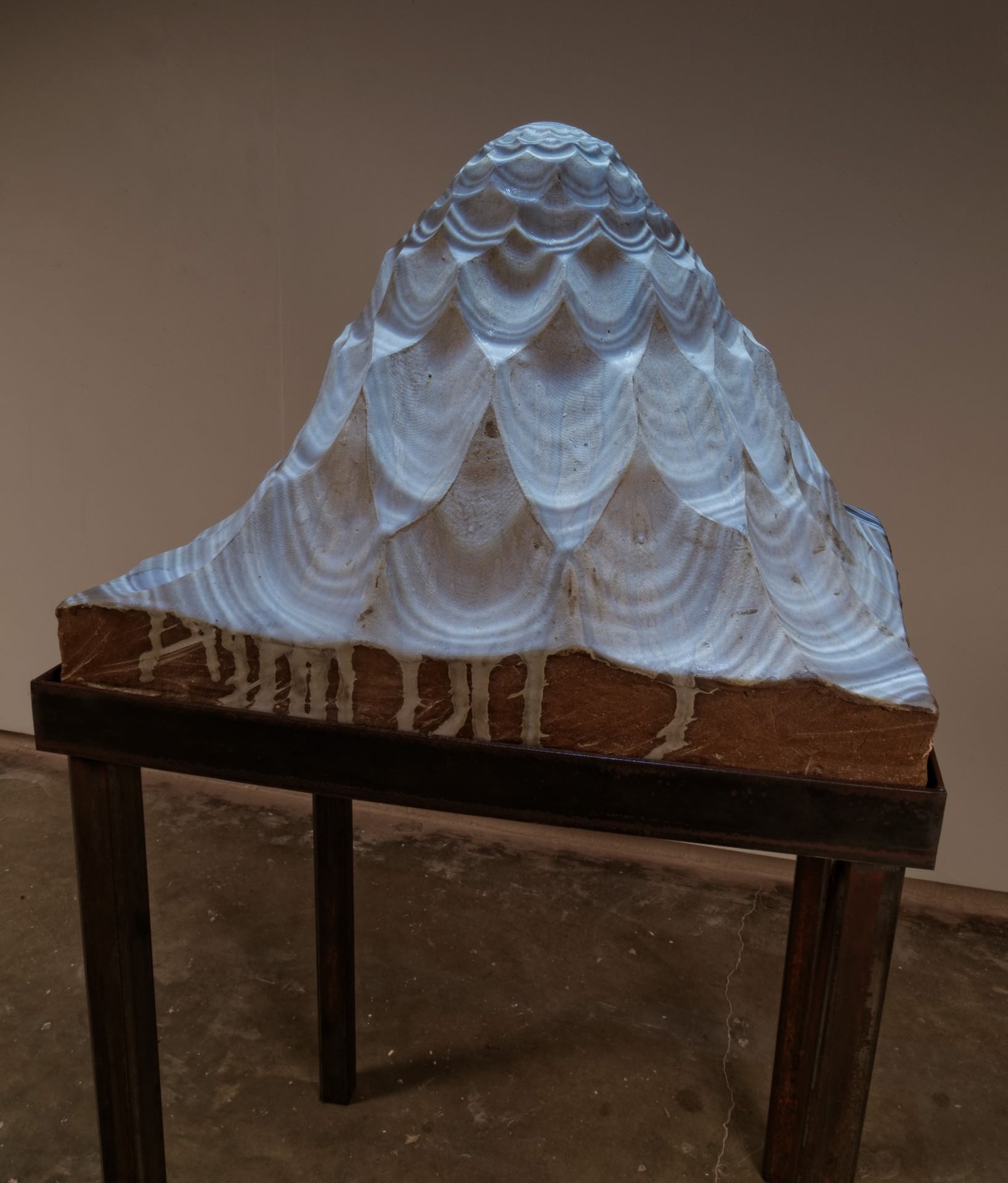 Artist: Colby Parsons
Title: Peak #1
Year: 2014
Dimensions: height: 46 Inches, width: 23.5 Inches depth: 18 Inches
Clay body: Stoneware
Surface treatment: Microcrystalline glaze
Technique: Handbuilt
Photographic credit: Artist
Artist's Statement: "Peak" is part of my Materiality of Light series, in which I seek to develop a dynamic balance between light and form. The forms are developed in direct reference to the paths the light takes, causing simple monochrome patterns become complex as they skew and distort. The result takes advantage of the unique qualities of these media, highlighting the materiality of the clay and glaze, but also the unique qualities of the projection.