2014 Zanesville Prize Finalists Gallery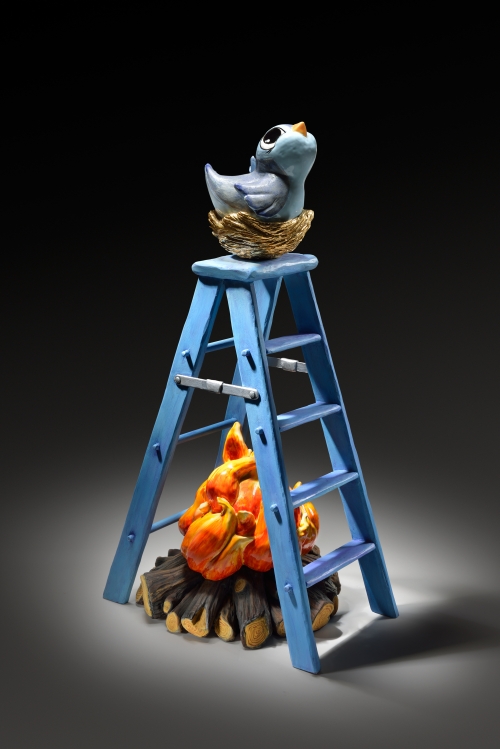 Artist: Kristen Cliffel
Dimensions:
Medium: Low fire clay, glaze, lustre, handcarved polychromed wood
Artist's Statement: This is handbuilt, low fire clay, multiple firings and temps. The ladder is carved and painted wood. Playing off of the domestic bliss that is seen in the fledgling's eyes, the scene here in reality is doomed. Balance and distance are variables that loom large in my mind as a parent. This is another exploration of why and where I built my "nest"... Questions abound in the actual timing of when the brood will fledge... Safety and comfort become key components to this precarious situation.