2014 Zanesville Prize Finalists Gallery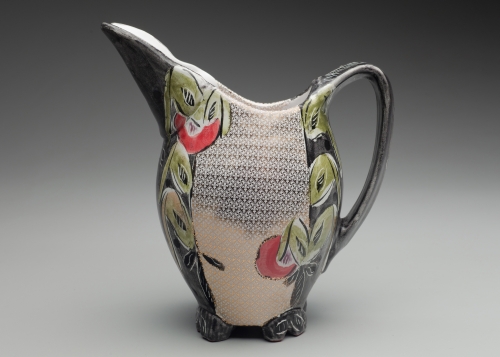 Artist: Posey Bacopoulos
Dimensions: 8x5x3
Medium: majolica on terra cotta
Artist's Statement: The oval box combines thrown, altered and hand-built sections. These sections are made separately and then assembled. I enjoy altering the thrown forms and working in this manner because it allows me to make pots of differing forms and shapes. The majolica decoration is a contemporary approach to the majolica of the Italian Renaissance. The majolica glaze is very smooth and white, which makes a good surface for decorating. The various colors are applied usually with a brush to the glazed surface to create the active patterns and decorations. The pots are then fired to cone 04 in an electric kiln. A third firing is used to apply the decals to the pot.