2014 Zanesville Prize Finalists Gallery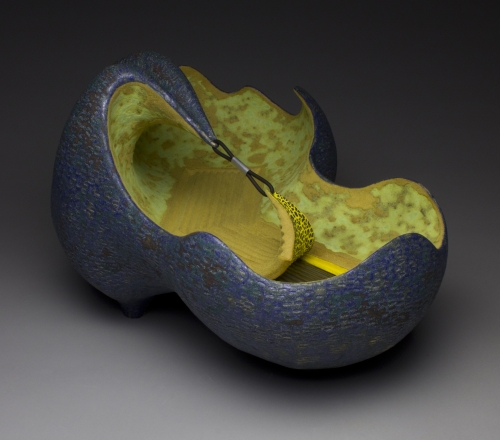 Artist: Steve Belz
Dimensions: 12"" H X 23"" W X 14"" D
Medium: ceramic, glaze, slip, washes, rubber, stainless steel
Artist's Statement: This piece was built using the hard slab and pinched coil hand building methods. The glazed surfaces were achieved using multiple low firings in an electric kiln. The flocking, stainless steel, and rubber were added in the post firing phase. This work is an abstract expression of our relationship with the landscape regarding agriculture. Much of our influence with this system is hidden. Through my work I seek to understand these influences and our relationship with the natural world.