2014 Zanesville Prize Finalists Gallery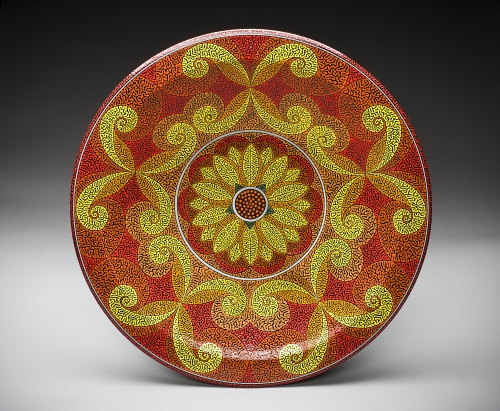 Artist: Patrick Dougherty
Dimensions:
Medium: Earthenware
Artist's Statement: Wheel-formed white earthenware clay, painted with underglazes and clear glazed. Oxidation fired, (electric), to Orton cone 04. Inspired by classical charger forms and lotus imagery. The lotus has been used as a symbol in many cultures and religions. For Buddhists, it was a symbol for purity; for Hindus, a symbol for beauty. It was also been used to represent a rebirth and enlightenment. As a potter, I relate to Confucious' statement, "I have a love for the lotus. While growing in mud, it still remains unstained."