2014 Zanesville Prize Finalists Gallery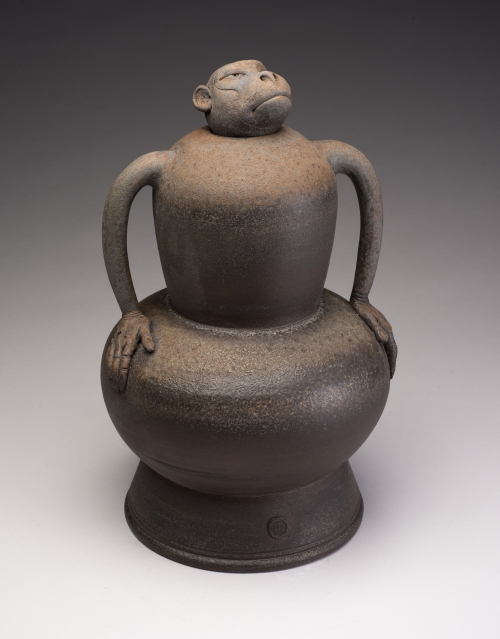 Artist: Joe (Joseph) Bova
Dimensions: 20.75" x 13" x 12.6"
Medium: Stoneware
Artist's Statement: "Mono Con Manos" is wheel thrown stoneware. The form is derived from the Greek amphora, deliberately evocative of the figure. The monkey head is repousse modeled from slabs. The head is also a whistle. The whistle is the lower part of the head hidden inside the pot. The handles are visual double entendres, i.e. "arms" which terminate in realistically modeled hands. The whistle is made to be low pitch as if it were the monkey's voice. Wood fired to cone 9 in catenary kiln with cottonwood and reduction cooled at Red Lodge Clay Center, Montana. No applied glazes or slips.