2014 Zanesville Prize Finalists Gallery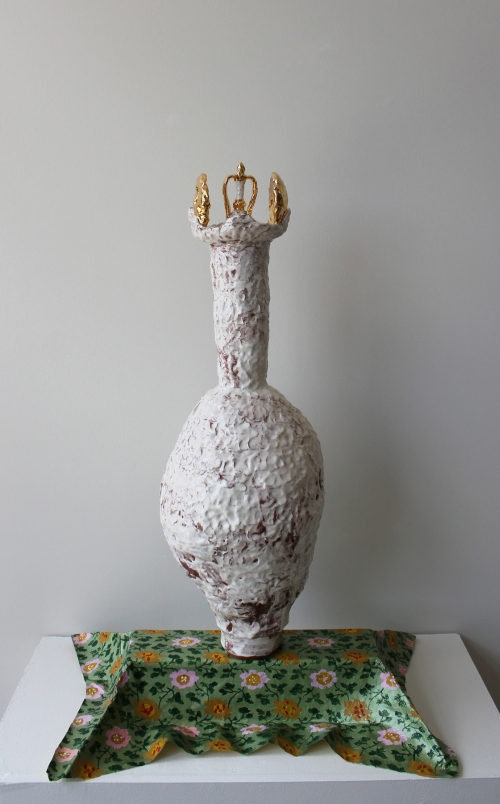 Artist: Joanna Powell
Dimensions: 35"x 18"x 11"
Medium: terracotta
Artist's Statement: The Piece is 04 terracotta with gold luster. What got me interested in making urns was their use for the body. They become a stand in for our existence. I was trying to convince my parents who want to be embalmed to be cremated. I could not change their mind. This urn was not made for them.