2014 Zanesville Prize Finalists Gallery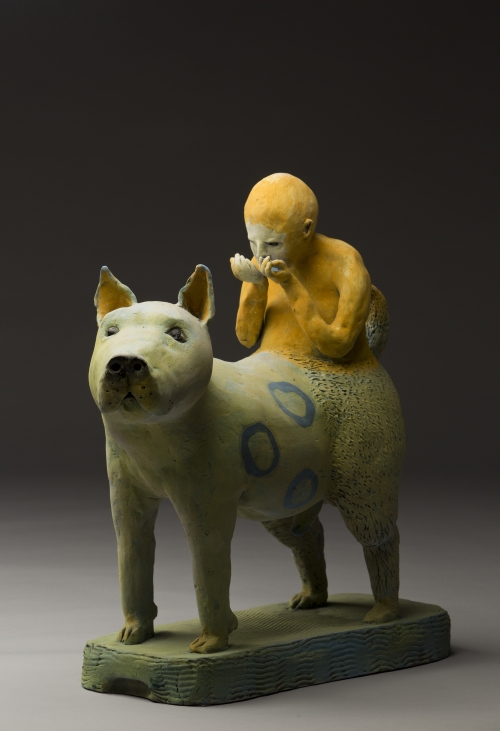 Artist: Juliellen Byrne
Dimensions: apx 20"x10" across the base and is taller than 20"
Medium: ceramic
Artist's Statement: Seeing Eye god take its title from the notion of dyslexia, and my informed view of Catholicism good and bad. The combination of dogs , religion and dyslexia is an amusing set of visuals to harvest. Narratives have always been of interest to me and clay has the capacity to render a god-like power for details that makes telling stories without words possible. The figure is the best thing that clay can replicate. Stories involving a balance and imbalance of power are usually where I begin.