2014 Zanesville Prize Finalists Gallery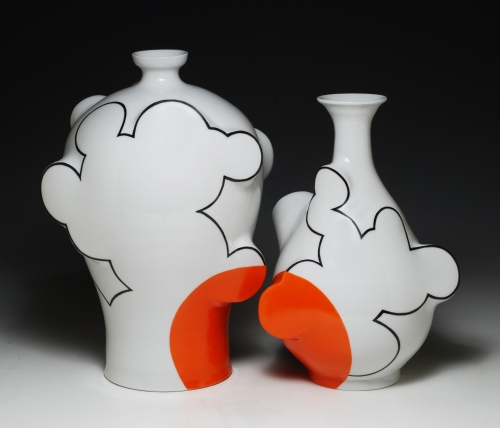 Artist: Sam Chung
Dimensions:
Medium: Porcelain, China Paint
Artist's Statement: These bottles are wheel thrown. The protruding clouds shapes are cut and pulled away from form and open space is filled in with a slab piece. After glazing and firing to high temperature, the bottle is China painted and fired again to a low temperature. This work draws imagery specifically from cloud motifs originating from Korean art and design. I am interested in these clouds' reference to my own cultural background, but also their representation of a phenomenon that is constantly in flux. Their nature to morph and adapt are similar to the way in which I relate to my own floating sense of cross-cultural identity. The representation of clouds also reference notions of freedom and change, and allows me to expand the formal language of traditional pottery forms.