2014 Zanesville Prize Finalists Gallery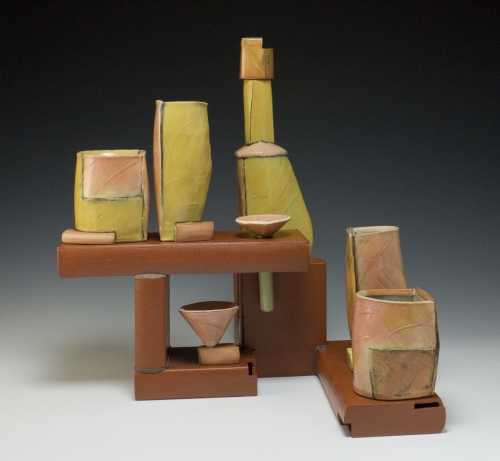 "Artist: Marty Fielding
Dimensions:
Medium: Cone 3 Red Clay
Artist's Statement: Mixing Console is a blending of utilitarian pottery with architectural and abstract painting references. Color and form are employed to express harmony, rhythm, and mood with a musical sensibility. The components of this liquor set are slab built from a midrange red clay. The surface is layered colored terra sigillata, underglaze and transparent glaze and fired to cone 3 in an electric kiln. The stand is slipcast earthenware with terra sigilatta fired to cone 04 in an electric kiln."