2014 Zanesville Prize Finalists Gallery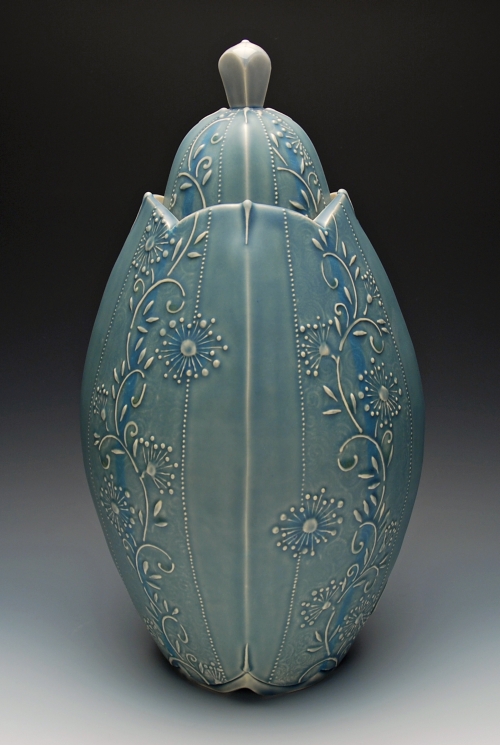 Artist: Kristen Kieffer
Dimensions: 16"" h x 8"" w x 8"" d
Medium: Mid-range porcelain
Artist's Statement: Wheel-thrown and altered porcelain with slip-sponge, underglaze, and slip-trail deco, cone 7 oxidation. Particularly for jars of this size, I am investigating what kind of line, edge, and shadow will best accentuate the pot's silhouette paired with repetitive pattern and accents to compliment and define the form. My choice of mostly monochrome color (a cue from the metal objects I love) allows the pattern to coexist with but not dominate the form.