2014 Zanesville Prize Finalists Gallery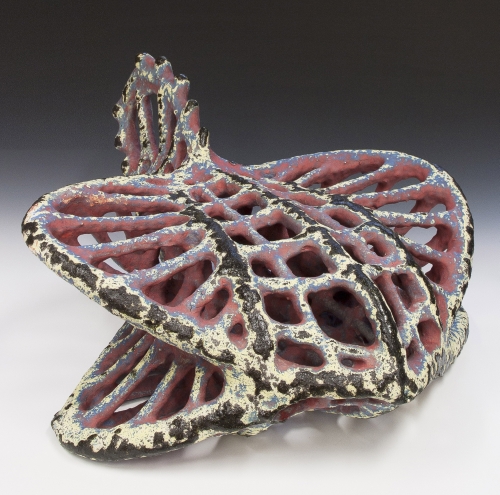 Artist: Allen Chen
Dimensions: 32 x 25 x 13 inches
Medium: Ceramic, Metal
Artist's Statement: This piece is called ""Quade Ray"". It is one of a series of vessels inspired by images of marine life. It is made with steel armature encased in paper clay, glazed and fired to cone 04 with layered color slips.