2014 Zanesville Prize Finalists Gallery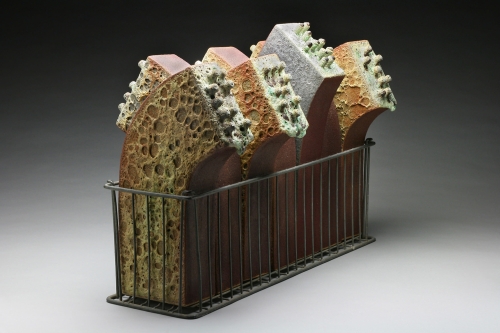 "Artist: Stephanie Craig & Todd Leech
Dimensions: 19.5Hx27.5Wx13D
Medium: ceramic, and found metal
Artist's Statement: Artifacts Series: Module is the collaborative artwork of artists Todd Leech and Stephanie Craig. Each sculpture in the Artifacts Series responds to, and incorporates, a found object, a relic visibly rich in history. From this mutually inspiring stimulus the formal designs and conceptual ideas evolve. Stephanie and Todd work together on all aspects of making: sketching, hand building, sprayed glazes and midrange electric firing. The collaborative process is fundamental to the artwork. The Artifacts Series is about histories that associate, connect, and bond. The sculptures are about relationship.