2014 Zanesville Prize Finalists Gallery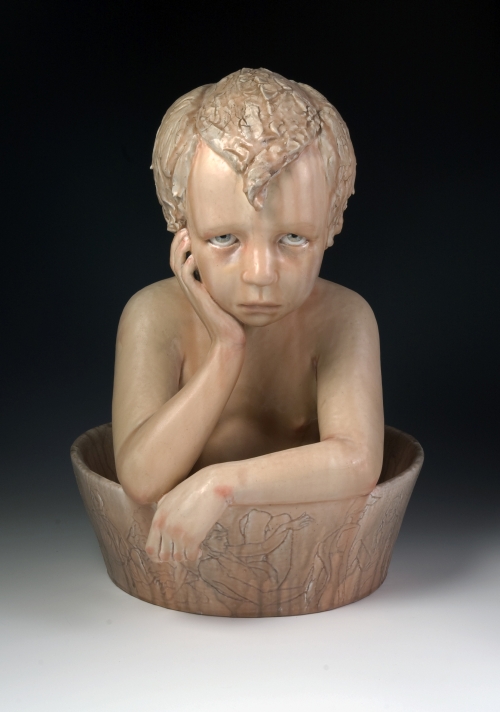 Artist: christine golden
Dimensions: 16"H x 11"L x 13"D
Medium: clay, resin
Artist's Statement: In "Kids in the Garden 2" a boy is immersed in life's influences. Illustrations inspired by Masters who portrayed the human condition are etched around the base. Acts of love, leisure, and youth are depicted, as well as frightened drowning people reaching out for help. The boy solemnly and impatiently contemplates the enormity of all that engulfs him. Technique: This sculpture was slab built with stoneware clay and fired in an electric kiln to cone 2. It was fired multiple times with various glazes and slip. Paint was used to accentuate specific areas and tinted resin was poured into the basin."