2014 Zanesville Prize Finalists Gallery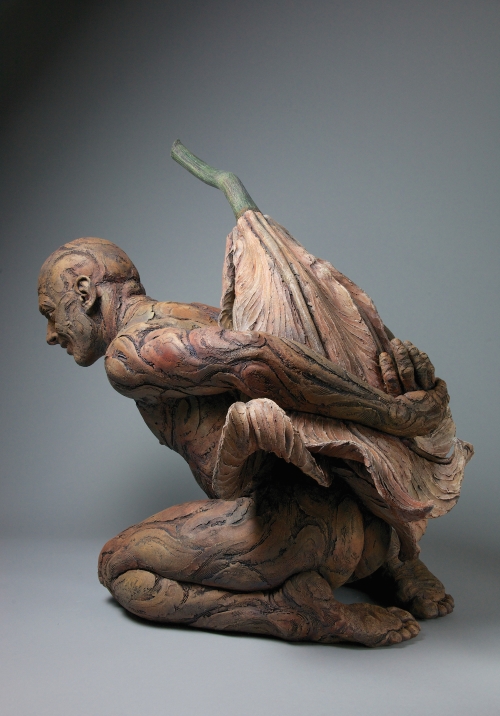 Artist: Kelsey Duncan
Dimensions: 36" x 32" x 28"
Medium: Stoneware, Oxide Wash, Paint
Artist's Statement: Through the figure as my primary vehicle I explore the resilient and ephemeral nature of the human experience. Using my own symbolic language, I seek to celebrate the perpetual state of transition as defined by our physicality and sense of place. Falling To discusses the process of loss and a pivotal realization within its respective coping process. The title Falling To explores the emotional journey down to a point of resolve, exemplified by man having fallen to his knees in humility and fatigue. On his back he carries a giant Lily Flower. The flower symbolizes the memory of one life and the remedial powers of time. Its unnatural scale serves to magnify the emotional weight of this particular memory. The man's countenance is that of humility and gratitude as he carries the burden and blessing of a memory. With this piece I utilized traditional building and firing methods. First the piece was sculpted solid on a metal armature. The piece was then hallowed out, reassembled and fired as one piece.